中国人造皮草消费趋势的背后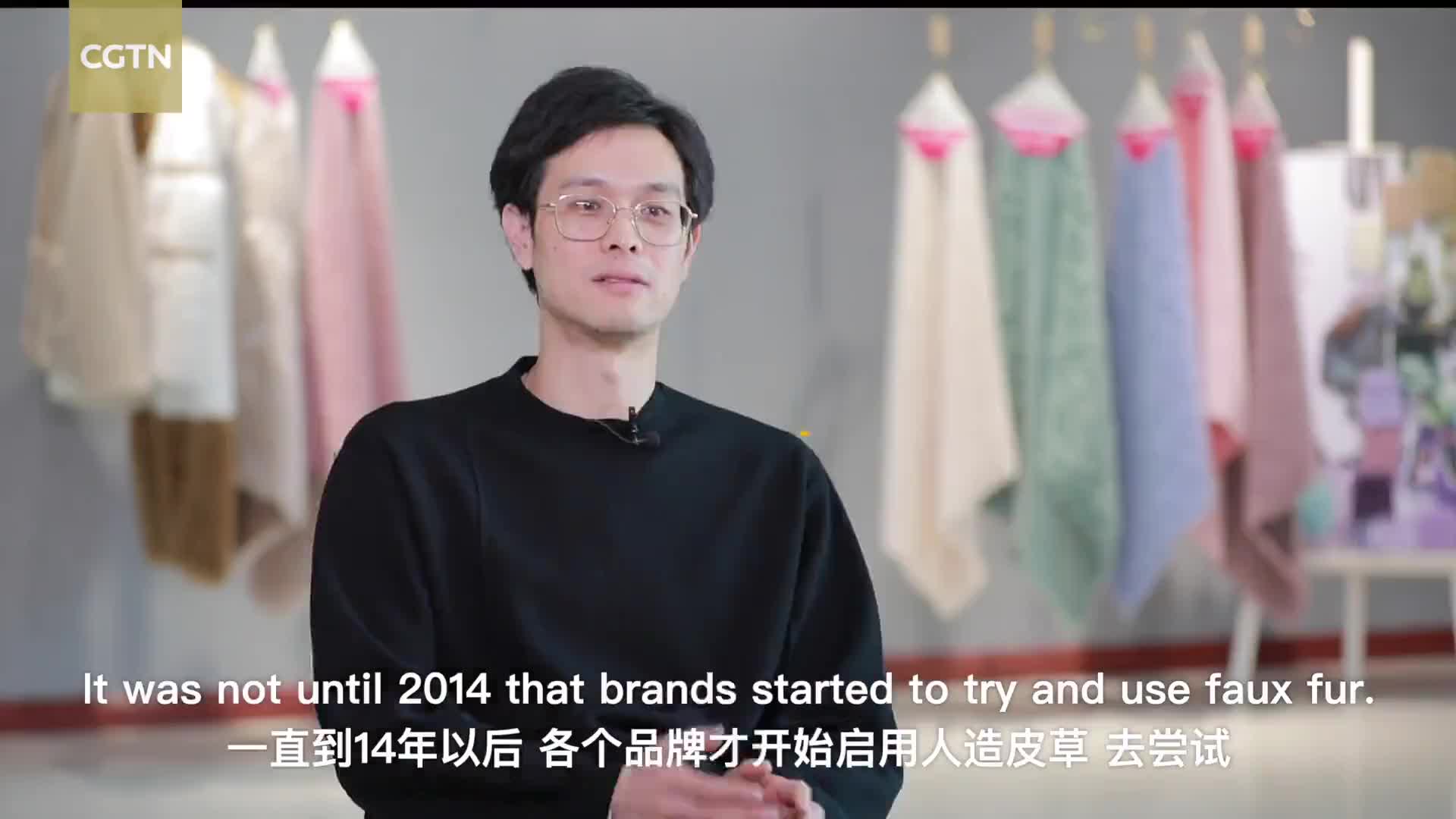 在东北,"人手一件小皮草"或许曾是一种身份地位的象征。每逢寒冬,各大商场的皮草柜台前往往人潮汹涌。
近年来,随着皮草价格暴跌,前店后坊的个体加工作坊在浙江余姚街头屡见不鲜。
Fur coats were once highly coveted in China. In cold regions in the country's northeast, people would save up for months to buy one. When winter approached, residents would flock to malls to place their orders.
Yuyao City in the eastern province of Zhejiang is known as China's largest mink coat production hub. There, small fur workshops that turn animal pelts into luxurious coats line the streets. Thousands of small family-owned fur processing workshops have sprouted in the city as fur prices plummeted in recent years.
然而皮草热也引发了争议。2005年,瑞士动物保护协会发布了一段揭露某皮草市场冷血一幕的视频,引发了大众关于动物保护的热议,致使该行业陷入舆论漩涡。
动物保护组织称,貂、狐狸和貉子大多被装在狭小的笼子里饲养,被宰杀后取得他们的毛条加工成皮草。然而很多消费者、甚至是加工商,却未必知晓整个过程。
But all that fur comes with a cost. China's fur-farming industry came under pressure in 2005 when a video released by Swiss Animal Protection purportedly showed the live skinning of an animal at a local market. Though the authenticity of the video later came into question, it still raised public awareness on the issue of animal welfare in fur farms.
Most of the minks, foxes and raccoon dogs are raised in small facilities and have to be killed for their fur to be made into pelts and garments. Consumers, and even mink coat processors, are largely cut off from the skinning process. At a mink coat production workshop in Yuyao, a man who had been in the business for more than 30 years told CGTN he was not aware of how skins are peeled off from carcasses.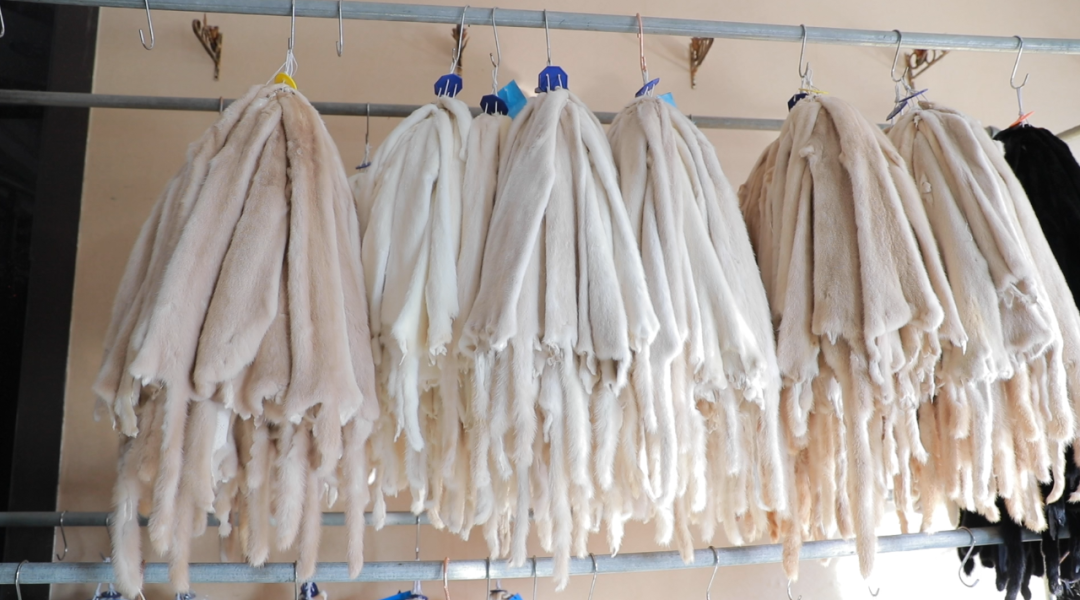 然而记者在探访中国貂皮大衣生产腹地余姚的过程中,也发现了一个新趋势。越来越多的大衣的领口和配饰等,并不是由真皮草制作而成,而是人造皮草。尽管看起来颇为相似,但后者的价格要低得多。
2010年初,消费市场逐渐转型,线上销售成为主流,加上年轻一代消费群体对价格的敏感度以及对价值本身的关注度,催生了中国人造皮草市场的崛起。技术进步也使得人造皮草看起来更为逼真。
But even at the heart of China's mink coat production, an antithetical trend is hard to miss. Everywhere you look, collars, scarves, pompoms and other accessories are not made of the real stuff, but rather faux fur. Though they look similar, the price of the latter is significantly lower.
And with most sales in China having shifted online to e-commerce sites like Taobao, a main catalyst in the rise of faux fur is the country's millennial consumer base, who are price-sensitive and value-conscious.
Many of the fuzzy-trimmed coats and accessories are made at a factory less than 50 kilometers away from Yuyao, at the largest faux fur company in China, Ningbo Weiyi Plush. Its general manger, Aaron Wu said the company has partnered with internationally-renowned brands that have pledged to stop using fur.
China was late to warm up to the faux fur trend, only embracing it in the early 2010s. Technology definitely helped, making animal-free fabric look more like the real deal.
"Back then, faux fur looked incredibly fake. The moment you saw it, you would notice that it has an unnatural feeling. But now it looks so real," said Wu.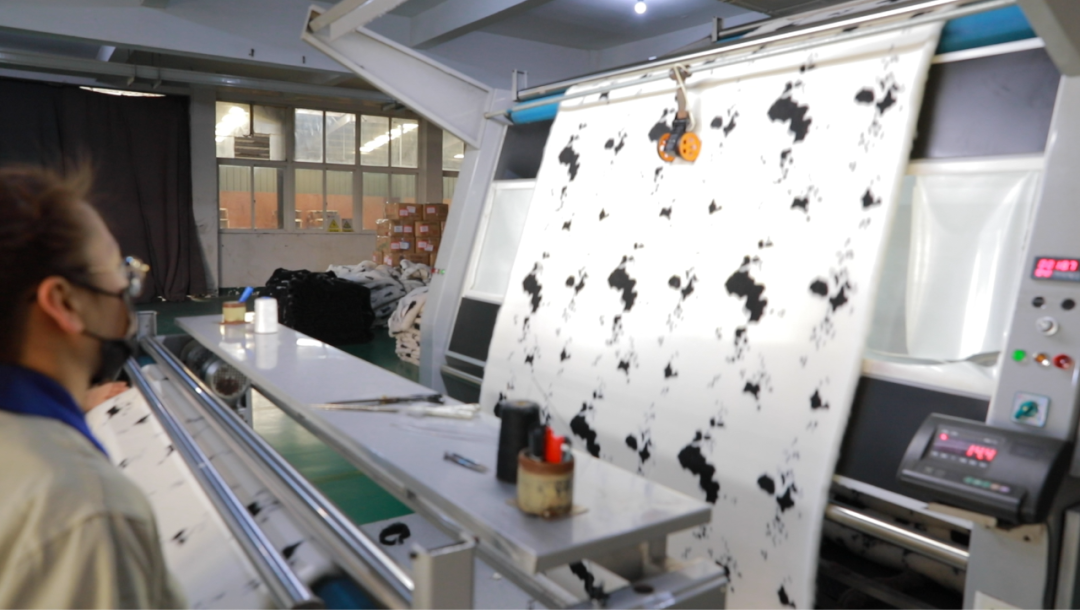 两种材质之所以愈发难以分辨源于对研发的大量投资。大多数人造皮草都是由聚合物纤维合成制成的,但为了呈现出一种毛茸茸的质感,人造皮草生产商尝试在聚合物中添加不同类型的织物,例如羊毛、棉和丝绸。
由于这类复杂的工艺流程难以形成自动化,进入人造皮草生产行业并非易事。生产商不仅得在研发上投入大量资金,而且还需要熟练的劳动力。人造皮草制造因而成为了资本和劳动密集型产业。
尽管近来有一些纺织品生产商迁往其他国家,大多数人造皮草生产商仍然选择留在中国。高技能劳动力优势以及先进的生产供应链使中国成为了人造皮草的制造中心。
Behind the growing similarity between the two materials is heavy investment into research and development. Most faux fur is made synthetically from polymer fibers, but in order to recreate the furry texture, faux fur producers later try to add different types of fabrics, like wool, cotton and silks to the polymers.
This makes it hard to enter the faux fur production industry, Wu noted. Not only do producers have to invest heavily on research and development, they need skilled laborers to weave the fibers into the backing material to give shape to the fabric, which requires elaborate work that is difficult to automate.
As a result, the business is both capital and labor-intensive, which explains why most faux fur producers remained in China despite other textile manufacturers relocating to other countries in recent times. China's advantage in higher-skilled workforce, and its sophisticated industrial supply chain make the country a manufacturing hub for faux fur.
"All of it comes down to cost," said Wu. "When you have all the woven fabrics within arms' length, all the machinery for production ready, and the best laborers in the world, why bother shifting it to other places?"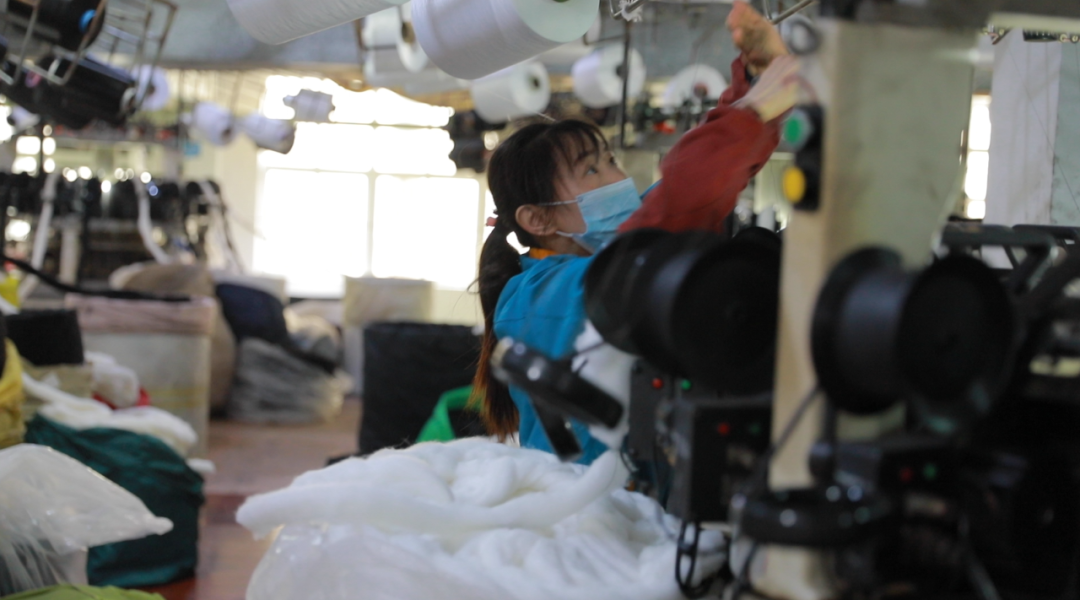 近年来,为了支持动物保护,越来越多的国际时尚品牌,包括时装周上的零售商和组织者们都开始拒绝使用皮草。美国有一些州也已经或正在尝试禁止生产新的皮草衣服和配饰。
这也成为中国设计师和零售商顺应全球潮流的动力。据"行动亚洲ACTAsia"公益机构表示,自全球920多家零售商作出"零皮草承诺"之后,中国也有30个品牌加入了这个大军。
尽管人造皮草产业的发展如火如荼,但皮草很可能会继续存在——人造皮草究竟能否替代真正的皮草,还是仅仅作为一个补充品类,仍旧是个值得讨论的话题。
Recent years have seen a growing number of international fashion brands and icons swearing off fur. Stella McCartney, Ralph Lauren, Tommy Hilfiger and others have banned fur from their products in support of animal welfare campaigns, while numerous retailers and organizers of fashion weeks have banned its use. Several states in the U.S. are banning or seeking to ban new fur clothes and accessories.
That was a push for Chinese designers and retailers to follow the global trend. According to ACTAsia, a non-governmental organization, 30 brands in China have joined the no-fur pledge, following in the footsteps of more than 920 retailers globally that have made the commitment.
Despite the boom in faux fur business, fur is likely to stay, and faux fur producers say they don't want to replace real fur, but supplement it.
"We have never been at war with real fur," said Wu. "We would like to think of ourselves as simply providing an alternative to the consumers."